NERVA (XNV) is an untraceable and secure cryptocurrency aiming to stay true to Satoshi Nakamoto's vision of one-CPU-one-vote. Project homepage: https://nerva.one/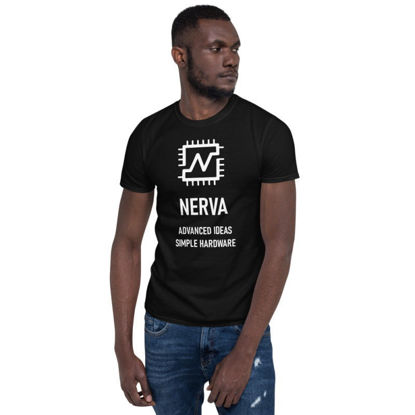 Classic unisex t-shirt that is a great go-to choice for any occasion. It has a classic fit, and is made from thicker, pre-shrunk fabric, so the shirt maintains its shape even after being washed. It features white Nerva (XNV) logo followed by NERVA - ADVANCED IDEAS - SIMPLE HARDWARE.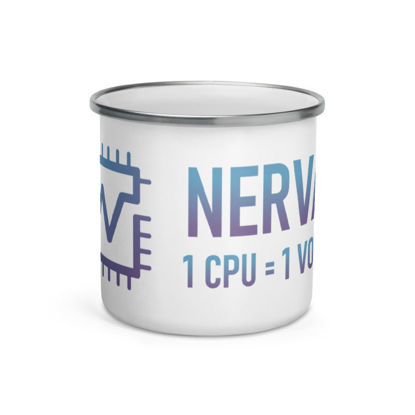 Lightweight and durable, the 12 oz Enamel Mug is a must-have for every devoted camper. Use it for your favorite beverage or a hot meal, and attach it to your bag for easy access on a hike. Design features color Nerva (XNV) logo followed by NERVA - 1 CPU = 1 VOTE.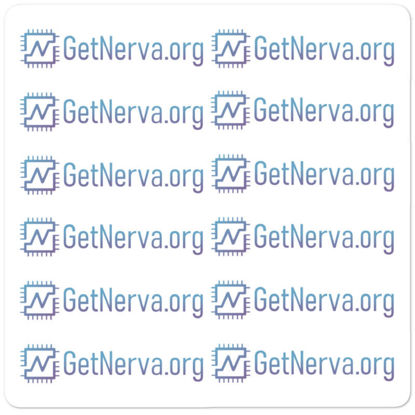 5.5" kiss cut sticker divided into 12 parts, each with Nerva (XNV) logo followed by GetNerva.org. It's ONE sticker so you need to cut it up yourself.